World Risk Report 2021
Social protection for disaster preparedness
Social protection is a human right. However, low-income countries often lack the financial resources to implement sustainable protection systems. Experts say a global fund could help.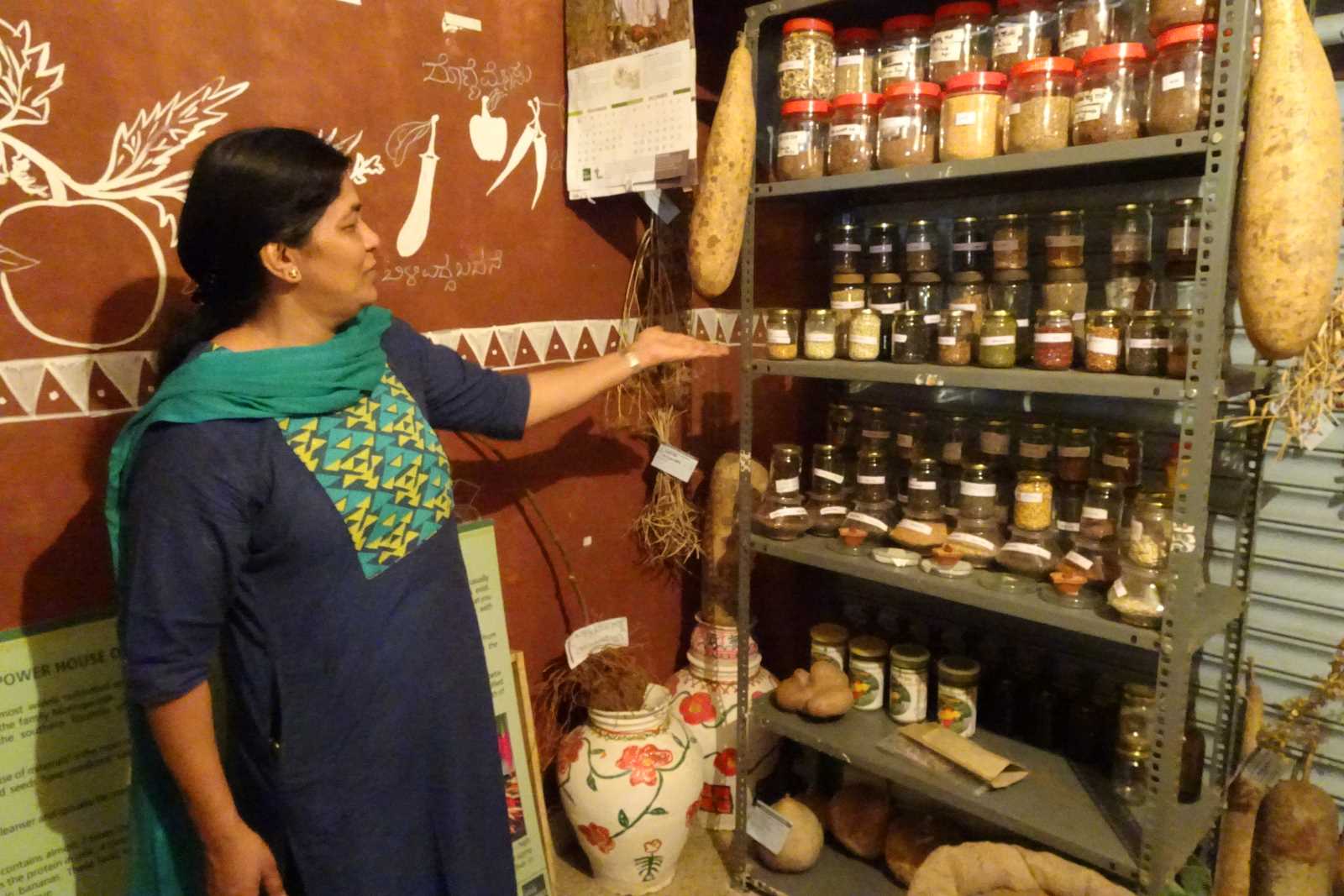 SB
Extreme natural events such as earthquakes, storms, floods or diseases like the Covid-19 pandemic are causing hardship for many people around the world. In countries that have no means for coping with harm and mitigating it, crises turn into disasters.
According to the authors of the 2021 World Risk Report, social-protection systems can alleviate the ramifications of disasters and strengthen people's resilience. It is the latest edition of an annual series published by the civil-society umbrella organisation "Bündnis Entwicklung Hilft", which includes Bread for the World, Misereor and others. In regard to people displaced by violent strife, a similar case has been made by an expert committee on behalf of Germany's Federal Government (see Maren Suchta-Platzmann and Amédé Schmitz on www.dandc.eu/see).
According to the International Labour Organization (ILO), 53 % of the world population does not enjoy adequate social protection. Options are that:
These options are not mutually exclusive, of course, but can reinforce one another. State provided benefits include social assistance, unemployment benefits, retirement pensions, job creation schemes and various social services, such as trauma care for example. However, these services are costly, and low-income countries often lack funds.
According to the World Risk Report, private insurance and informal structures are therefore particularly important in low-income countries. Families, neighbours or members of religious communities support one another in an emergency. Examples include village grain banks, remittances from family members abroad as well as credit and savings groups. Informal benefits are usually more flexible than government benefits. However, the authors warn that the former are regionally limited and not necessarily open to everyone.
Social protection as a human right
Social protection has been considered a human right since the Universal Declaration of Human Rights in 1948. The implication is that states have a duty to ensure citizens enjoy social protection. This human right was specified in further international conventions.
A crucial document is the Social Protection Floors Recommendation, which the UN launched in 2012. It resulted from the Social Protection Floor Initiative, which had been established in 2009. The guiding ideas are reiterated in the Sustainable Development Goals (SDGs).
The Social Protection Floor basically has two components:
basic social protection and
additional, more extensive safeguards.
Basic protection includes access to basic health care and a minimum level of income security for all inhabitants. The Recommendation is not binding, but governments can make voluntary commitments. They have a lot of leeway when it comes to implementing specific programmes.
Adaptable social protection
Crises and disasters put pressure on protection systems. The Covid-19 pandemic exposed major inequalities within and between countries. According to the World Risk Report, 20 % of the world population received new or modified benefits in the course of the pandemic. They mostly live in middle- and high-income countries.
When a disaster strikes, existing protection systems must be expanded fast. There typically is not enough time to set up new ones. It makes sense:
to include additional beneficiaries in existing schemes (horizontal expansion) or
to increase them and prolong their duration (vertical expansion).
Argentina, for example, did both. To alleviate the effects of the pandemic, it increased unemployment benefits by 50 % (vertical) and introduced a cash transfer programme with two lump-sum payments of $ 142 to reach people in the informal sector as well (horizontal).
Core challenges
A core challenge, according to the report, is that the people who need benefits often do not get them. Reasons include the lack of ID documents, social stigmatisation or communication barriers. The need to improve the quality of social protection, and not just expand benefits, is great. Services must be tailored to target groups and barriers must be removed.
Another problem the World Risk Report spells out is that governments may misuse personal data collected in the registration process. The authors advise citizens to examine social programmes carefully and consider informal, community-based protection systems as an alternative.
The report insists that climate action and social protection need to be linked. It proposes that post-Covid-19 recovery efforts should promote green investments or vocational retraining for employment in clean industries.
Global fund
Low-income countries are disproportionately exposed to disaster risk (see box). Disasters can set in motion downward spirals that exacerbate poverty and inequality, whilst further weakening resilience. To support such countries, the World Risk Report endorses the establishment of a "global social protection fund" (see Markus Kaltenborn and Laura Kreft on www.dandc.eu).
This fund would provide advice and temporary financial support. In crisis situations, it could also help to widen short-term financial bottlenecks, ensuring basic protection stays operational. In the long term, governments should become able to fund social protection with domestic resources.
According to the World Risk Report, social protection systems should meet five criteria. They should:
be holistic in design and rights-based,
be fair and compensate for social disadvantages,
be flexible and adaptable,
be globally available, adequate, accessible and affordable,
be included in all efforts to prevent disaster, mitigate the climate crisis and adapt to now inevitable environmental change.
For funding, the report states, the new international institution could rely on official development assistance (ODA). They want it to be managed according to the principles of ownership, inclusiveness and accountability. These principles were adopted by a series of multilateral high-level meetings in the first decade of the millennium. The motto was "aid effectiveness", and the idea was to improve development results by making cooperation more fruitful (see Peter Lanzet's 2017 essay on www.dandc.eu).
According to the World Risk Report, research has shown that social-protection instruments can be used effectively to combat poverty. However, only 0.4 percent of ODA spending is currently used for this purpose. Because social-protection systems are important to safeguard against climate-related disasters, climate finance could also play a role in improving social protection.

Link
Bündnis Entwicklung Hilft, 2021: WorldRiskReport 2021.
https://weltrisikobericht.de/download/2723/
Monika Hellstern studies International Relations and works as a freelance writer.
euz.editor@dandc.eu