Female mechanics
Breaking the gender-role system in the workplace
Women continue to fight gender stereotypes that have for long excluded them from meaningful employment. In Kenya, a new trend of female mechanics is challenging traditional beliefs.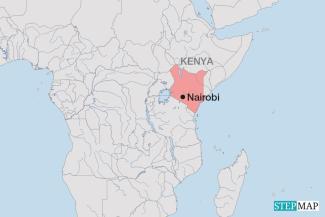 Stepmap
Gender stereotypes date back to pre-colonial Kenya. With the introduction of formal education in the colonial era, girls got a chance to attend school, but even then, educating girls remained highly frowned upon. As a result, most of the working population in professional careers were men. Women who made it through the education system were usually pushed to become teachers, and even that meant beating many odds and getting paid less than their male counterparts. Like in most African countries, the work of a woman was to nurture and be a homemaker.  
Nearly sixty years after independence in Kenya, things could not be more different. Women have metamorphosed from having no education or jobs, to being highly educated and taking on jobs like office reception and secretaries, to having equal say in boardrooms and commanding the same respect as males.
Female and male gender roles have evolved. Today, some men have started taking on jobs like makeup artists and hairdressers, formerly left for women, and women have diversified from blue-collar jobs, to fearlessly taking on jobs in the "jua kali" sector. "Jua kali" is a Swahili phrase (loosely translated as "hot sun") and describes the fast-rising informal sector in the country where, instead of being in safety of offices, small scale industrial work is done by the roadsides or on open grounds. Mechanics, construction workers, masons and carpenters are examples of the jua kali.
Caroline Kenyanna is one of the many women who breaks the gender-role system in the workplace. Popularly known as Carol Mercedes (because she specialises in repair of Mercedes Benz), or Carol Makanika ("makanika" is a Swahili corruption of the English word "mechanic"), she confidently works on vehicles alongside her male counterparts in Nairobi's vast industrial area. "Being a mechanic was not my initial plan. My passion was triggered by my stint as a car spare parts dealer that lasted for two and a half years. Then I became very fascinated with engines, especially Mercedes Benz, and the mechanics of those engines. So, I trained to be a mechanic – here I am now, loving every moment of it," she says.
For Caroline, and indeed many women who have chosen to delve into so-called masculine jobs, it has been a long, tedious journey into getting accepted and respected by both her counterparts and customers. Her physical appearance for example does not match what many expect of women choosing her line of work. She would be expected to be a tomboy, but however, she is girly and loves to wear makeup, doing her hair and nails, wearing feminine dresses (when not in the garage) and so on.
"At first, people used to come to the garage out of curiosity. They would let me work on their cars but would worry that I did not tighten the nuts enough, or I could not read errors from the diagnostic machine. Now, the trend to have female mechanics is becoming more popular, and there is positive change," Caroline says.
She hopes that more strides are taken to achieve an inclusive work environment that is free of stereotypes: "I wish to see an all-inclusive garage for women and other minorities like the differently abled. Everybody, boy or girl, should be able to do work they are passionate about, regardless of gender."

Ciku Kimani-Mwaniki is a Kenyan author based in Nairobi.
thevillager254@gmail.com