Government criticism
Protection for protesters by anonymity of the internet
Government clamp-down on opposition and exercise of democratic rights continues in many African countries. In Zimbabwe, activists and opposition politicians have resorted to using digital platforms to exercise their freedoms and check excesses of power by the state.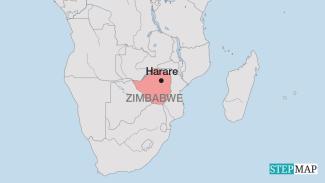 Stepmap
When the 2018 polls closed, protesters swarmed the streets of Harare, demanding the immediate release of the election results. The government responded with violence against the protesters. That day, six protestors were shot dead.
31-year-old Sidwell Kureya, an anti-government protestor, explains that the fear of violence from state agencies has pushed many of them to adopt online protests. "Not so long ago, we used to swarm the streets protesting the government, but now that has become life-threatening. If you don't get arrested while protesting on the streets, you may get shot and killed," Kureya says.
But even then, digital anti-government critics say they have remained unsafe as the regime has followed them across the online platforms. The critics have now resorted to using fake names online. Online platforms have become a commonplace for protestors to gather and exercise their democratic rights. "I feel safe online because I don't use my real name and there are many like me on platforms like Twitter fighting the regime for corruption and violence against the opposition," Kureya says.
Stung by the critics dominating digital media platforms, the Zimbabwean government has responded by planting "activists" of its own to counter online opposition activists. The result is a competition of opinions and borderline spread of propaganda by the state.
To further retrench its power, the government has enacted the Patriot Act, which threatens online anti-government critics. The law allows the authorities to institute criminal proceedings against anyone deemed to be undermining the country or lying to tarnish the image of the regime.
Doug Coltart, a human-rights lawyer, says that even when state authorities loathe digital activism, "digital media has been very important in creating a space in which people are able to engage with one another and also with their elected representatives." He however notes that most digital platforms are dominated by younger people and urban area dwellers.
Hopewell Chin'ono, a digital activist with over half a million followers on Twitter, is one of the many Zimbabweans who have found online social-media platforms a convenient way to expose Zimbabwe's rampant corruption, human-rights violations and unconstitutional court rulings. Online activists whose identity can be affirmed by the state have not escaped prosecution. Chin'ono is one of the many who have been arrested several times.
Doug Coltart sees the state's actions as a confirmation of the effectiveness of online protests. He says that "the response of the regime to how activists, journalists and trade unionists use social media indicates that the regime understands its importance and its power."
Jeffrey Moyo is a journalist based in Harare.
moyojeffrey@gmail.com