Role models
Creative and committed
Young Arab women have very diverse female role models. They encounter many of them via social media in the whole of the Arab world.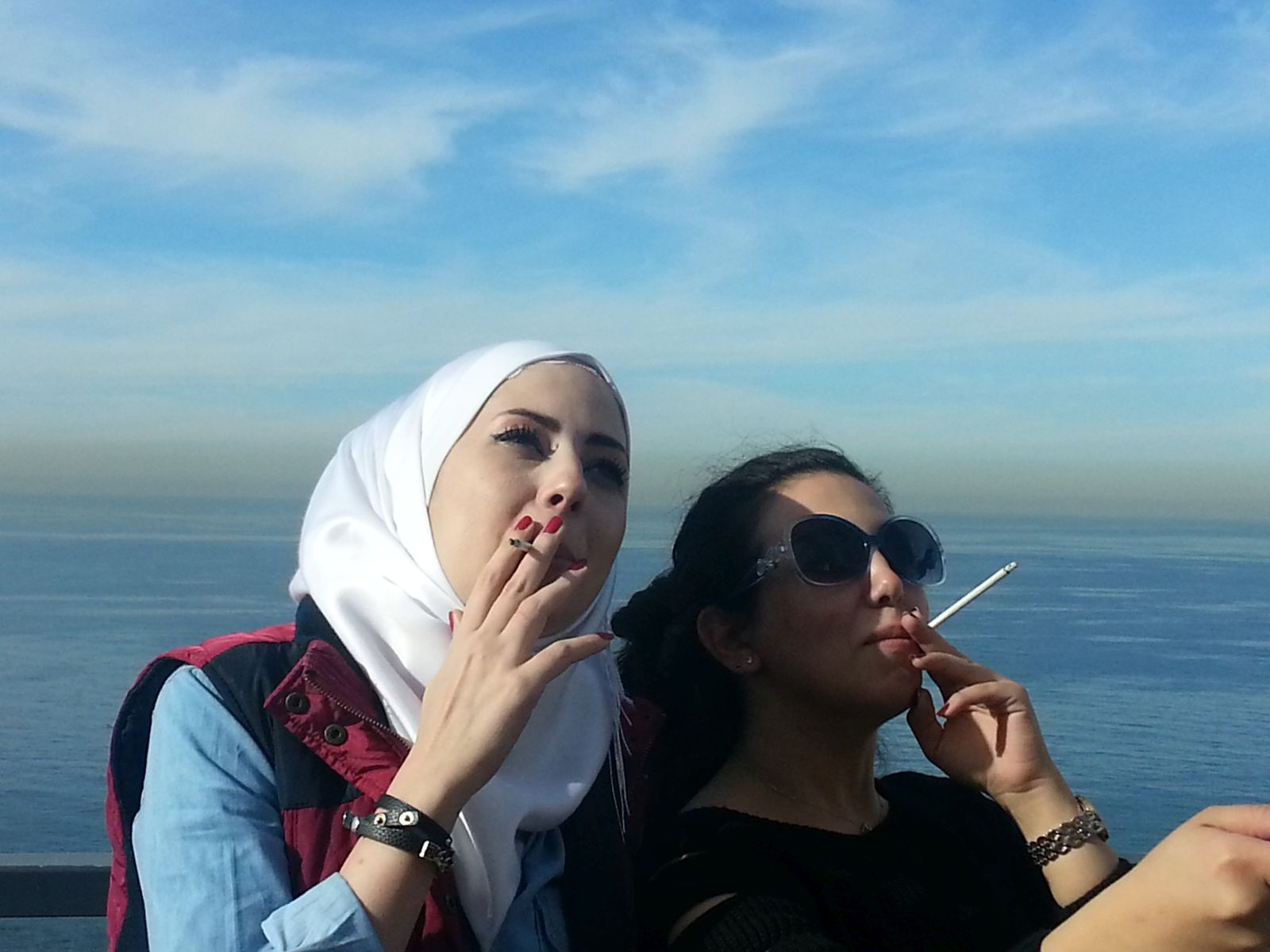 my
If you ask young Arab women about their role models, the answers are very diverse. To be picked as a positive role model from the Arab world, various aspects seem to be important – including civic and social engagement, individuality, creativity, but also good looks.
Rahma Al Tamimi is 25 years old. She studied social work and is now a youth tutor for a civil-society organisation in Irbid, a town in northern Jordan. She says Nada Nasser is her role model. She knows her from the internet.
Nasser is Kuwaiti and very creative. She designs fashion, writes books and is active on social media. She has more than 90,000 followers on Twitter. Nasser writes clever tweets about her daily experiences with the people around her, but she also voices self-doubt and is critical of society. Nasser is good-looking and has no qualms about making private issues public. She displays vulnerabilities, but also musters the courage to make herself heard in a conservative society, where even educated and active women still face many obstacles.
This mix fascinates Tamimi in Jordan. The young woman is ambitious and dreams of becoming a well-known writer with a large readership. Like her paragon, Tamimi uses social media and already has more than 5,000 followers on Facebook. She feels encouraged by other women who try to assert themselves in restrictive surroundings.
For young Palestinians, combative figures in particular serve as female role models. A well-known example is Ahed Tamimi, the Palestinian schoolgirl who protested against the occupation and was jailed by the Israeli army for several months in 2017. Palestinian artists who are politically active are often seen as role models too, for instance the late singer and activist Rim Banna. For many years, she fought her cancer. Even after chemotherapy, her pictures were often seen in the streets of Ramallah.
Another Palestinian role model is Dalal Abu Amneh, a 36-year-old scientist and singer. She is successful in both her jobs beyond Palestine.
A more recent role model is Alaa Salah from Sudan. Earlier this year, she became a symbol of Sudanese people's demand for freedom. At a rally in Khartoum, the 22-year-old had spontaneously climbed on a car and started to chant slogans in front of the crowd. Photos show a courageous and beautiful young woman with big earrings and wrapped in a traditional white shawl. Internationally, she now embodies the resistance of the Sudanese against the dictatorship, in particular the resistance of women against political oppression and discrimination.
Salah likes to refer to Sudanese history. The reason is that women used to have a strong role there. She claims her country's past for herself, thus creating a new idea of female identity and wrenching the privilege of interpreting historical power relations away from men.
Indeed, female figures from Islamic and even pre-Islamic times keep serving as role models. These historical women tend to combine several characteristics as well: creativity, individuality and sometimes also political engagement.
Women in the Arab world are often oppressed and discriminated against. But young women in particular are reconsidering their position. They look for new female role models who are strong, resourceful, educated and assertive. This is a good sign for the future.

Mona Naggar is a journalist and media trainer. She lives in Beirut, Lebanon.
mona.naggar@googlemail.com